For all of you whose love don't cost a thing... For all of you cash strapped lovebirds... For all of you unemployed honey bunnies... This post is for you. Here are some awesome (and cost effective) DIY ideas/projects for the up and coming Valentine's Day. Just because the world's economy is collapsing and the honeybees are disappearing and you probably won't make it to 12/21/12 doesn't mean you can forgo your love-filled day of red and pink! After all, this may be the last V-day.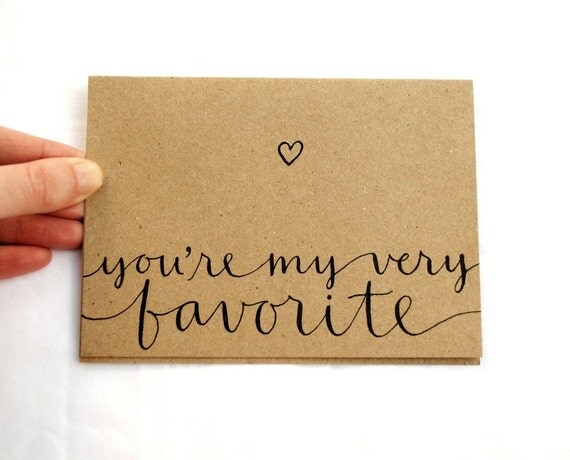 1. Make a sweet and sincere personalized card (via
sparrow nest script
). So maybe your calligraphy won't be as pretty as this
$7 handmade card from Etsy
. Who cares! Love loves love!
2. You mean you don't have the money to get this years Target/Old Navy Valentine's Day t-shirt? For shame! Luckily, we've got you covered over at
Honestly... WTF
's awesome tutorial on creating elbow heart patches. You'll look cooler, anyway.
3. Say it with food! Cheap food! Who doesn't love heart-shaped pancakes, hearts in their hot chocolate or a heart-shaped egg in toast? Perfect way to start the day of love (via
Oprah
and
Pinterest
). Check out
Martha Stewart
for more how-tos.
4. I know its been awhile since you've scrapbooked about the Incan civilization for your seventh grade history project, but who wouldn't appreciate a pretty book written about how much they are loved? The guy alternative? Make a PowerPoint. Hunter has made some pretty romantic PowerPoints, if I do say so myself. Not. Even. Lying. So get out the craft scissors, specifically the kind that make the swirly edges (or your laptop). It's going to be a long night. (via
Pinterest
). See more examples
here
and
here
.
5. Well, what about Valentine's Day gifts for co-workers, neighbors and friends? There is this thing called free print-outs - and there are lots of them!!!!!! Some of my favorites are the paper bag print out from
Twig and Thistle
and the arrow valentines from
Sweet Muffin Suite
. Or this one from
Oh Happy Day
- perfect for the long distance relationship (and those that plan ahead).
6. Nothing sparks romance like the written word. Framed. In your bedroom. So you can read it over and over again and point out memorized phrases during your next fight in March (why yes, a good love letter can potentially take you into March with no arguments over who does the dishes). Writing not your strong suit? Look up "romantic poetry" in google (hint: start with Pablo Neruda) and handwrite some of your favorites. Then frame. (via
Pinterest
).
7. Really, really not good with words? Build a Valentine's Day fort. 'Nuff said. (via
Design*Sponge
)
8. This one is for those who are willing to spend money to make money. Dress up like a bride and groom for the day and run around town. See how much stuff you can get for free! (Including stays at hotels, desserts/drinks at nice restaurants). It might not always work out (it is a crazy time of year for these establishments) so be prepared to foot the bill, just in case. (Via
The Cinderella Project
). Extra points of you only call each other "darling" or "Mr. and Mrs." the entire night. Back up plan: rent a bunch of romantic comedies (perfect for the "let's not and say we did" couples).
9. Another
Honestly... WTF
jem. Looks like this year there's no getting that Tiffany's bracelet she/he (no judgement) wants/deserves. Good thing there are jewlery DIYs all over the internets. Like
this one
. Or
this one
.
10. Last but not least - don't forget to say I love you! Extra points if you train your dog to say it for you.
Have a Happy Valentine's day, everyone!